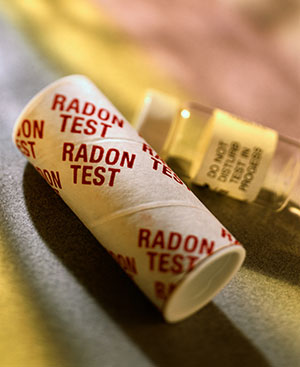 While many of the things that can harm us are detectible by sight, sound, or smell, there are some invisible hazards out there that humans simply cannot sense. Radon is one such hazard, since it is a colorless and odorless gas. Because radon is undetectable by normal means, it poses a dangerous health hazard that may lead to lung cancer or other ailments when left unattended.
Are you wondering if you need to have radon testing done? Luckily, there are ways to test for radon that will tell you if you need to take action with a radon mitigation system for your home. Here are three recommended opportunities for radon testing:
Buying & Selling – Any time you are buying or selling a house, you should schedule radon testing. This is just a simple way to give yourself peace of mind that the property does not have dangerous radon levels before you put your home on the market or move into a new place.
New Construction – Building a home is another time to schedule radon testing because you need to know if your home construction site is an area that registers high levels of radon. If so, you can choose to build with radon-resistant materials, or plan to have a radon mitigation system included with construction.
Home Location – Unfortunately, there are some areas that are naturally prone to high radon levels. If your home is built in one such location, you'll want to have radon testing and a mitigation system installed to ensure that your home is safe to live in.
An ideal time to have radon testing done is during a home inspection. If you require a home inspection or radon testing, contact us at Kulumo Home Inspection Services Lake Norman to schedule an appointment.